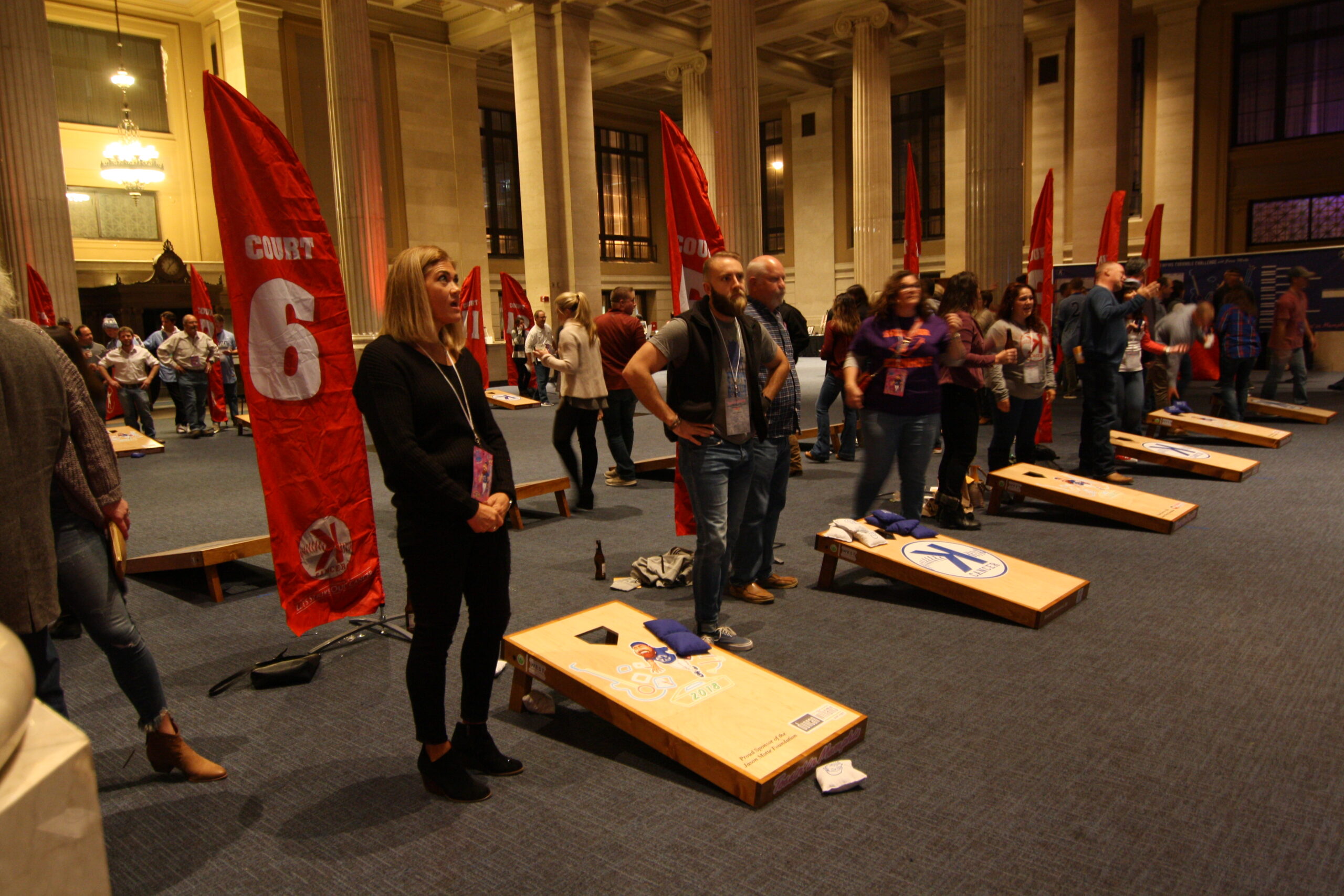 We're Tossin' In Memphis again in 2021.  Join us in beautiful Downtown Memphis for The Memphis Cornhole Challenge with Jason Motte.  This family-friendly event is a continuation of the Jason Motte Foundation's commitment to the City of Memphis that began ten years ago!
Location:  The Columns, (45 S. 2nd St)
Time:  TBD
Event Includes:  Food and beverage, friendly competition, live and silent auctions featuring one-of-a-kind memorabilia and MORE!
This annual event is held in memory of Lynn Doyle, the grandfather of Caitlin Motte, who provided the inspiration for the Foundation during his battle with lung cancer.
Registration Coming:  August 2021.