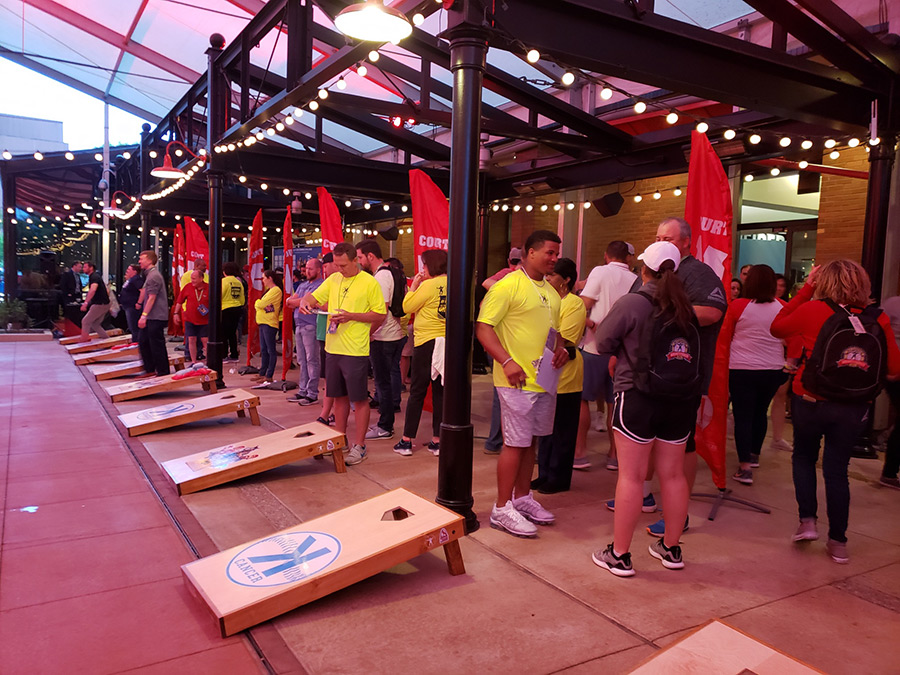 Join Jason Motte for the Seventh Annual St. Louis Cornhole Challenge on Monday, August 23, 2021. In what has become a St. Louis tradition, this event will provide a fun-filled, family-friendly experience as we unite as one in the fight against cancer.
Location: The Biergarten at Anheuser-Busch in Downtown St. Louis (1127 Pestalozi St.)
Time: Doors Open at 4:45 PM. Festivities to begin at 5:45 PM.
Event Includes: Food and beverage, friendly competition, live and silent auction featuring one-of-a-kind memorabilia, and MORE!
All-Star Sponsor – $650
Includes:
1 Custome set of event cornhole boards with company logo/personalization
1 Team to compete in the Cornhole Challenge
2 Spectator Passes
Participation gifts
Team Registration – $200
Includes:
1 Team to compete in the Cornhole Challenge
Participation Gifts
Spectator Registration – $60
Includes:
We look forward to seeing you at The Biergarten on August 23!!
Sponsorship opportunities are available!
Join our team in the fight against cancer.  For more information, please contact Karen Cole at 314-780-6397 or karen@jasonmottefoundation.org. 
Can't Attend but want to support the cause?
If you are unable to attend the St. Louis Cornhole Challenge, you can still become our "Teammate in the Fight," by making a donation.    (Add Donation button below this information)